"This journey with Jane exposed a gap in resources in Mississippi for young women who find themselves pregnant and without safe and/or stable housing." - Amy Moremen
Board Member Spotlight: Amy Moremen
In 2021, my husband and I took in an 18-year-old girl, Jane*, who was 8 weeks pregnant at the time. Jane lived with us through her pregnancy and for two months following her pregnancy. Jane had been expelled from college, and her family would not allow her to return home. While bouncing from couch to couch, Jane became pregnant. She went to a local church for help finding shelter, and that is how we met Jane.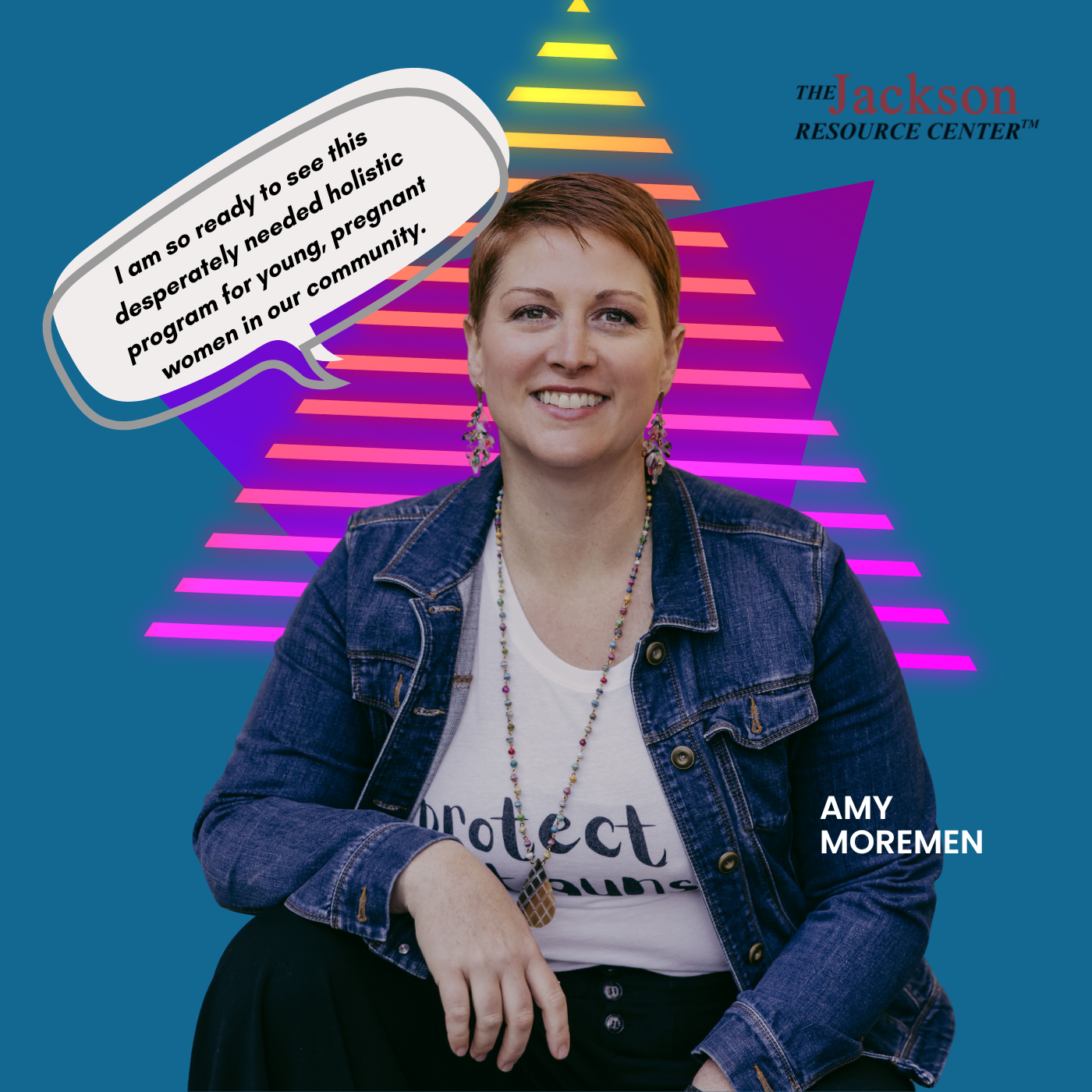 The nine months journey we had with Jane was beautiful, challenging, and complicated. Jane had been adopted from the foster system in New York, and she had a series of traumas in her past. Navigating the Medicaid system and WIC; attempting to return her to school; getting her into a vocational program; securing a full-time job; purchasing a car; and teaching her budgeting were only some of the many things we tackled while Jane lived with us. We also walked with her through her decision to give her child up for adoption, and I was the one with her when she gave birth.
The Yellow House
This journey with Jane exposed a gap in resources in Mississippi for young women who find themselves pregnant and without safe and/or stable housing. Jane is far from unique. Mississippi have the highest rate of teen pregnancy in the country, and we have zero maternity homes in the Jackson area. In light of this, I approached Putalamus "Tala" White, the incomparable, experienced CEO of The Jackson Resource Center with the vision to open a maternity home.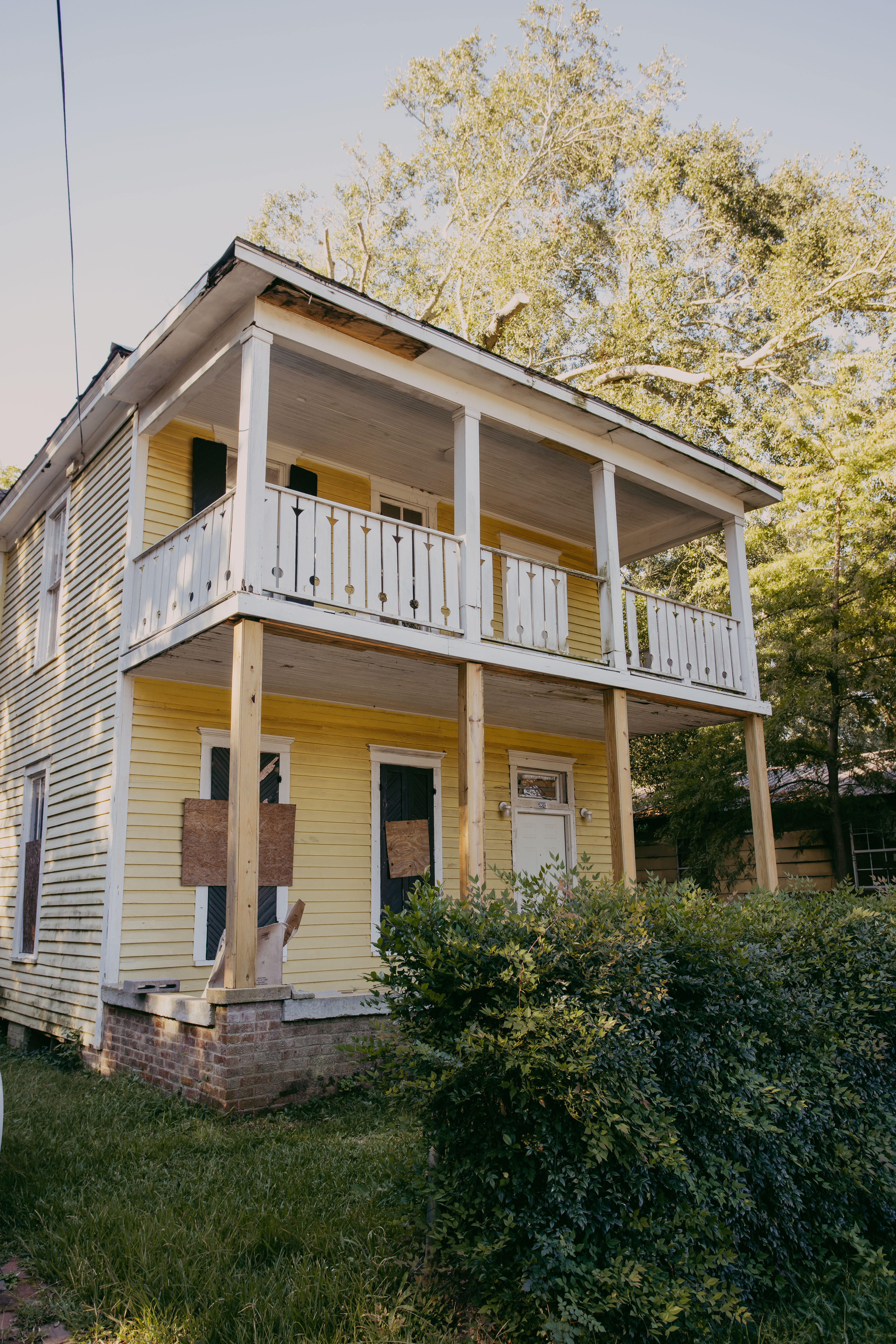 This is where God pressed hard on the gas pedal. Tala already had The Yellow House, a seven bedroom/seven and a half bath historic home in the heart of Jackson. She also had a grant application sitting on her desk for a group maternity home. I couldn't ignore that! So, I spent thirty days working on the grant application, and JRC was awarded the grant in September 2022. This grant will allow us to renovate The Yellow House and have it staffed and open by early 2023! Praise the Lord! I am so ready to see this desperately needed holistic program for young, pregnant women in our community.
I now sit on the board of JRC, and I am excited about the growth, momentum, and vision of our organization. We are committed to working with other community organizations to see an end to housing insecurity in Jackson. My husband and I put our "yes" on the table to God several years ago, and we never imagined the opportunities He would place before us when we did. So where could you say "yes?" Maybe with us at JRC or one of our many amazing partners. If you have reservations about time, talent, or resources, let me say this: the Lord will provide when He calls. So, say YES and enjoy experiencing the gift of God's manna every day to restore you as you help our community.
How can you help? Partner with The Jackson Resource Center Telethon
Please help us help others, by becoming a MVP - Most Valuable Partner with JRC. Together we can empower so many to become self-supportive productive citizens. As a JRC MVP- Most Valuable Partner you will be featured on all of our social platforms and websites. Each week our live journal post will host a MVP as part of the segment.


Partner with us now and be a part of the JRC Giving Tuesday Telethon (https://telethon.reachjrc.org/) on November 29, 2022, from 10am – 10pm. The telethon will broadcast live across all social media platforms, websites, streaming devices. As a MVP during the telethon, you will receive a 90 second commercial slot and a 5-minute interview during the telethon, if desired.